amsterdam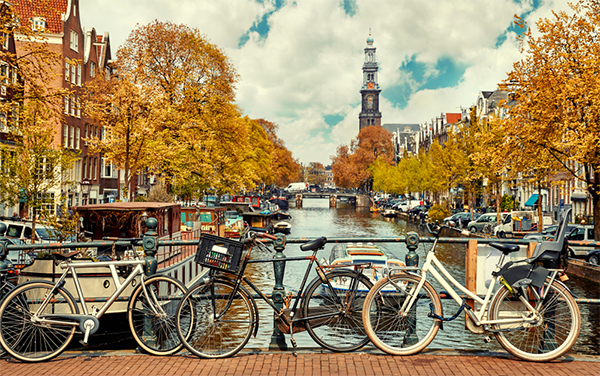 Amsterdam
The capital of the Netherlands,
Amsterdam
is perhaps one of Europe's most unique cities. Crisscrossed by a series of man-made canals, Amsterdam is famous for the narrow row houses lining these urban waterways. The city's canals also make it possible to travel from one place to another by boat. Water taxis and shuttles operated by hotels and businesses can often be seen alongside the private canal boats and houseboats that frequent the city's waterways.Amsterdam is considered one of Europe's major cultural centers especially in terms of its art. The city's museum district is home to the Rijksmuseum, one of the largest art museums in Europe, as well as the
Van Gogh Museum
, which is home to the world's largest collection of the artist's paintings. Work by Dutch Masters such as Vermeer, Cuyp, and Rembrandt can be seen at the Rijksmuseum, including Rembrandt's most famous painting, The Night Watch.
Most people living in Amsterdam opt to ride bicycles or use public transport rather than drive cars, which makes the city remarkably quiet for a major capital. Visitors who wish to rent bicycles will find rental shops in most Amsterdam neighborhoods or available at hotels.
Flights to Amsterdam are available via Amsterdam Airport Schiphol (AMS).Make getting to Amsterdam as much fun as being there by booking discount first class or business class airfare with TopBusinessClass. Call or email one of our travel specialists today at (877) 784-0702 or
info@topbusinessclass.com
, or fill out our
easy to use form
.